WHY CHOOSE US?
Our is to goal is to provide advanced framing solutions by offering value added services and increasing the standard of framing to our clients.

Framerz Inc. delivers an integrated team approach to residential and commercial construction development. In partnership with our customers, our team will develop a strategic building objective and produce intelligent, best-in-class solutions to deliver your project on time and on budget. Our unique approach towards each development, compromising on the highest quality and meeting deadlines makes us a leader in the construction industry.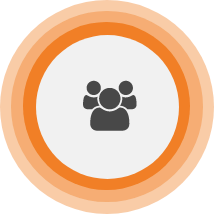 PROFESSIONAL SERVICES
By centrally coordinating all processes and doing them at the same time whenever possible, our method also eliminates conflicts and communication gaps that can lead to scheduling and budget overruns. It ensures a smooth interface among all aspects of building, planning and design right through to construction and completion.
QUALITY GUARANTEED
Our unique building processes allow us to achieve maximum quality by guarding the integrity of the original concept throughout the entire project. This process eliminates the step-by-step approach used in traditional architect / contractor building modes and replaces it with a unified approach that involves all facets of the project simultaneously.
PROJECT RECOVERY
Using your IFC drawings, our team will overlay and review each model and troubleshoot any areas that may require changes, prior to the construction start date. This reduces the potential for cost overages, schedule delays or late take-off changes; while also allowing us to start our prefabrication process to reduce erection time while enhancing quality.
SAFETY FIRST
We understand the risks that arise on a day-to-day basis and believe that safety comes first. Through the WCB Injury Prevention Partner Program, we work with the Alberta Construction Safety Association to meet and exceed all standards required under the Certificate of Recognition program and ensure that everyone makes it home safely at the end of each and every day.
OUR SERVICES
We strive to go above and beyond the current industry practice to provide a collection of services for builders to ensure that the sites run more efficiently, with fewer interruptions and achieving safety standards.
TRUST THE PROFESSIONALS
Framerz Inc currently provides quality craftsmanship to several of the top rated residential homebuilders within Calgary. Our current projects include Calgary commercial real estate and Alberta commercial properties.
WORK WITH US
We are always on the lookout for talented and highly skilled people to make a positive difference towards the work
Apply Now
More Opportunities